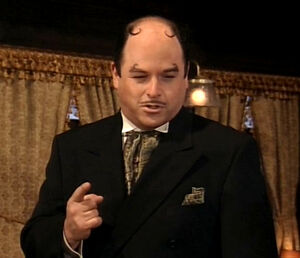 Hercule Poirot is a fictional detective created by Agatha Christie in 1920 whose exploits have been filmed many times, including a series of movies starring The Muppet Show guest star Peter Ustinov. The character (and other works by the author) have occasionally been spoofed or referenced in Muppet productions.
Ad blocker interference detected!
Wikia is a free-to-use site that makes money from advertising. We have a modified experience for viewers using ad blockers

Wikia is not accessible if you've made further modifications. Remove the custom ad blocker rule(s) and the page will load as expected.