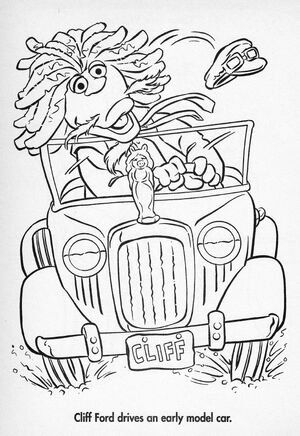 Henry Ford (1863–1947) was the American founder of the Ford Motor Company and father of modern assembly lines used in mass production. The introduction of his Model T automobile transformed the world of transportation, and forever altered American life, and its industry.
In the coloring book Great Muppets in American History, Clifford appears as "Cliff Ford."
Ad blocker interference detected!
Wikia is a free-to-use site that makes money from advertising. We have a modified experience for viewers using ad blockers

Wikia is not accessible if you've made further modifications. Remove the custom ad blocker rule(s) and the page will load as expected.