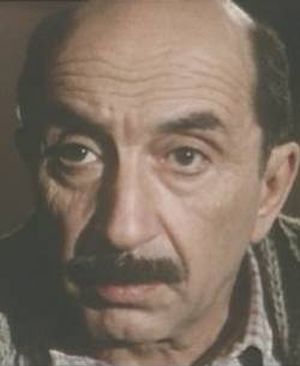 Henry Djanik (1926-2008), often credited as Henri Djanick, was a French voice actor who dubbed Bert (Bart) on the French Sesame Street co-production 1, Rue Sésame. He reprised the role on records, including Ernest et Bart Reçoivent Leurs Amis. Djanik was also heard in the French dub of The Dark Crystal as the Slave Master.
Djanik was a frequent French voice of Anthony Quinn and dubbed Telly Savalas in several films (including The Muppet Movie), Topol in For Your Eyes Only, Freddie Jones in 'Dune, and others (usually burly or imposing actors and heavies). He was heard in the French animated features Les Maîtres du Temps, Le Big Bang, and Tintin et le Temple du Soleil. Animation dubbing included Eeyore and Owl in the Winnie the Pooh series, many characters on Thundercats, Monsier D'Arque in Beauty and the Beast, Rock Bottom on Felix the Cat, and Sykes in Oliver and Company.
External links
Ad blocker interference detected!
Wikia is a free-to-use site that makes money from advertising. We have a modified experience for viewers using ad blockers

Wikia is not accessible if you've made further modifications. Remove the custom ad blocker rule(s) and the page will load as expected.