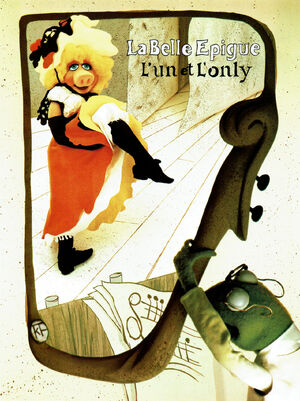 Henri de Toulouse-Lautrec (1864-1901) was a French post-Impressionist painter, art nouveau illustrator, and lithographer, and recorded the bohemian lifestyle of Paris at the end of the 19th century.
He was deemed "the soul of Montmartre", the Parisian quarter where he made his home. His paintings portray life at the Moulin Rouge and other Montmartre and Parisian cabaret and theaters, and in the brothels that he frequented. Two of the well-known people he portrayed were singer Yvette Guilbert, and Louise Weber, known as the outrageous La Goulue, a dancer who created the "French Can-Can."
References
Gallery
See also
Ad blocker interference detected!
Wikia is a free-to-use site that makes money from advertising. We have a modified experience for viewers using ad blockers

Wikia is not accessible if you've made further modifications. Remove the custom ad blocker rule(s) and the page will load as expected.