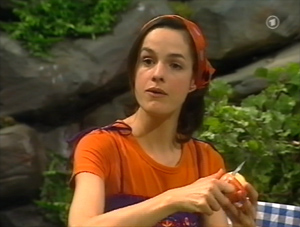 Helen Zwellweger is a Swiss actress who played Helen on Sesamstrasse for a single season, 2004-2005.
Zellweger appeared in the 2011 English-language film Bride of the Wind (with Jonathan Pryce). Her appearances on German television include episodes of SOKO Kitzbühel and Powder Park. She was a regular for the first four seasons of Um Himmels Willen (2002-2005) as novitiate Sister Julia Seewald.
External links
Ad blocker interference detected!
Wikia is a free-to-use site that makes money from advertising. We have a modified experience for viewers using ad blockers

Wikia is not accessible if you've made further modifications. Remove the custom ad blocker rule(s) and the page will load as expected.