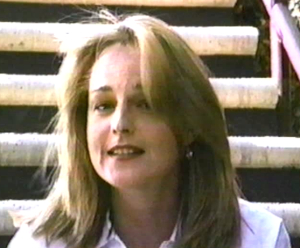 Helen Hunt (b. 1963) is an actress who starred as Jamie Buchman on the sitcom Mad About You (with Paul Reiser), and won the 1998 Academy Award for Best Actress, for her role in As Good as It Gets.
Hunt appeared in the celebrity-filled music video "She Drives Me Crazy" from the album Kermit Unpigged.
External links
Ad blocker interference detected!
Wikia is a free-to-use site that makes money from advertising. We have a modified experience for viewers using ad blockers

Wikia is not accessible if you've made further modifications. Remove the custom ad blocker rule(s) and the page will load as expected.