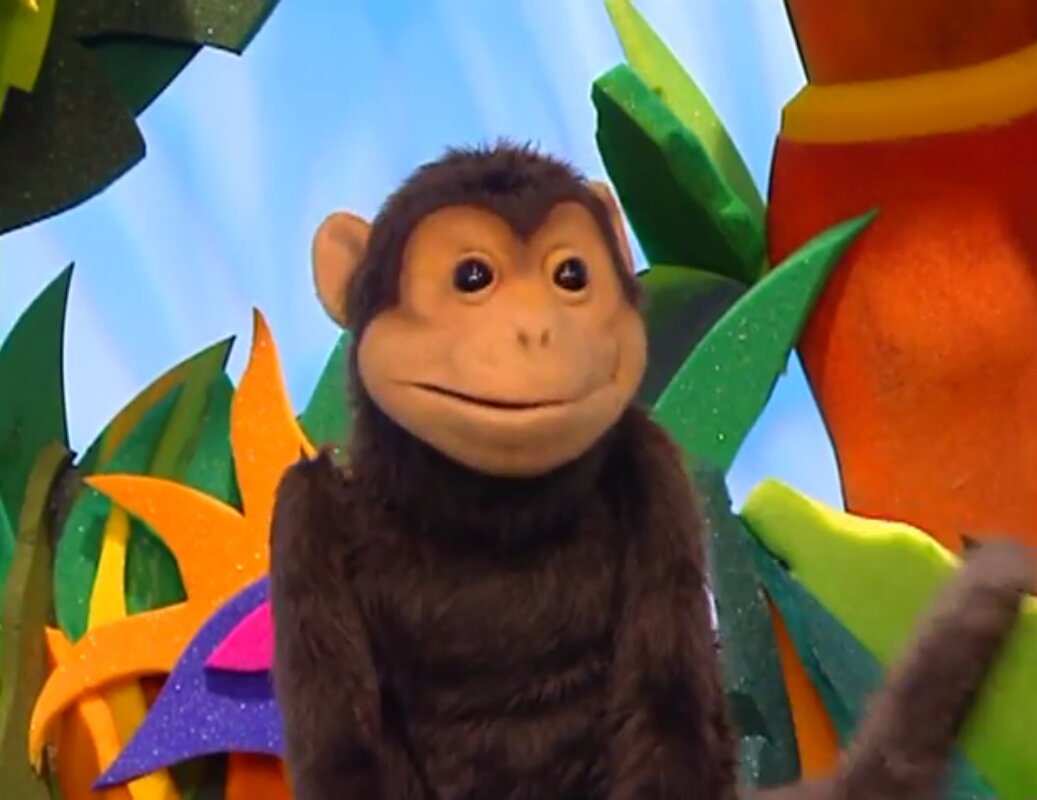 Hector the Spider Monkey was seen in The Animal Show episode "Spider Monkey & Lemur," where he told Stinky and Jake about spider monkeys living in the trees.
The monkey puppet was also featured in episode 302 and episode 303, interviewed by Rhonda Rat.
The puppet also surfaced in Kermit's Swamp Years song "Life as a Pet" singing the line, "Even though it is a cage", and also in the scene where he pops up in one of the boxes in the pickup part of the Wilson's Pet Store truck when Young Kermit searches for Goggles.
Hector's puppet is later used as Mickey the Monkey from the Mopatop's Shop episode "Mischievous Monkey."