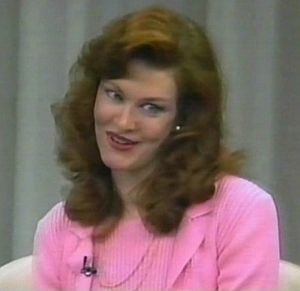 Haviland Morris (b. 1959) is an actress who guest starred as Holly in the Aliens in the Family episode "Dissected and Neglected."
Morris first made an impact in film playing the inebriated prom queen Caroline in John Hughes' Sixteen Candles. Subsequent film credits include Who's That Girl? (with Madonna), A Shock to the System (with Michael Caine), and Gremlins 2: The New Bitch (as the ambitious vamp Marla Bloodstone).
Morris' TV credits include a stint on One Life to Live (as Claire Baxter) and guest spots on the various Law & Order shows, Third Watch, Tales from the Darkside, Cosby, Diagnosis Murder, Sex and the City, and One Tree Hill.
External links
Ad blocker interference detected!
Wikia is a free-to-use site that makes money from advertising. We have a modified experience for viewers using ad blockers

Wikia is not accessible if you've made further modifications. Remove the custom ad blocker rule(s) and the page will load as expected.