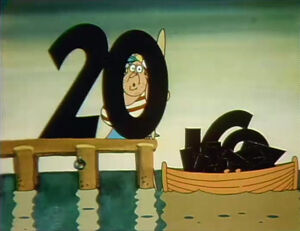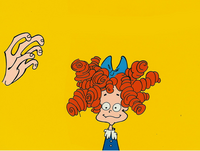 Harvey Kurtzman (1923-1993) was a cartoonist known for his work as a founding editor of MAD magazine, and the creator of the Little Annie Fanny comics for Playboy.
In 1972, he was one of several established cartoonists and designers, including fellow MAD vet Jack Davis, hired by Phil Kimmelman & Associates to create unique aesthetic looks for commercials and educational inserts.
Kurtzman worked on several Sesame Street spots, with Terrytoons veteran Dante Barbetta animating the segments. One notable example is the snarling, surly sea captain ordering 20 numbers into a small boat.
Kurtzman's other forays into animation included work on the script for the 1969 Rankin/Bass animated feature Mad Monster Party, with designs by Jack Davis.
External links
Ad blocker interference detected!
Wikia is a free-to-use site that makes money from advertising. We have a modified experience for viewers using ad blockers

Wikia is not accessible if you've made further modifications. Remove the custom ad blocker rule(s) and the page will load as expected.