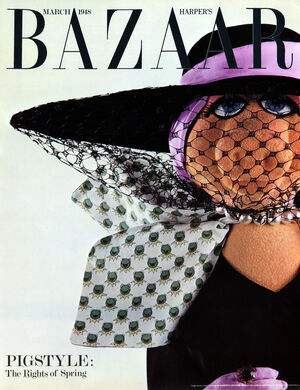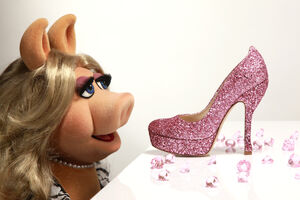 Harper's Bazaar is an American fashion magazine, first published in 1867, which covers fashion, beauty and popular culture in articles and fashion spreads every month.
Appearances
The Muppets
Sesame Street
The September 2009 issue of Harper's Bazaar included a photo spread of various top fashion designers, on the set of Sesame Street, with Muppets that related to them in personality, interests, or name.
The spreads used models Sessilee Lopez and Tao Okamoto.
Photographer: Jason Schmidt
Stylist: Mary Alice Stephenson
Hair: Jeff Francis
Makeup: Pep Gay
References
Connections
External links