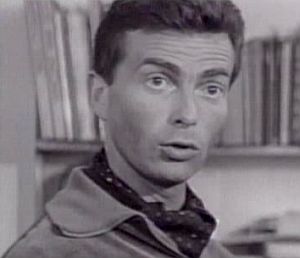 Harald Baerow (b. 1931), also credited as Ingo Baerow, is a German voice actor who dubbed several characters on Die Muppet Show. He alternated with Eberhard Storeck as Animal and Link Hogthrob, and was the sole voice of Wayne and Zoot. He reprised the latter role in almost every Muppet dub through A Muppet Family Christmas. He also dubbed Wayne and others in the German version of The Muppet Show album.
Baerow worked with Storeck on the German dubs of the children's anime series Maya the Bee (as John the cricket, a stupid beetle, a guard, and others) and Pinocchio (as Rocco the woodpecker). On-camera, Baerow appeared in Randall Metzger's 1966 English-language sex comedy The Alley Cats, as bohemian artist Christian.
Ad blocker interference detected!
Wikia is a free-to-use site that makes money from advertising. We have a modified experience for viewers using ad blockers

Wikia is not accessible if you've made further modifications. Remove the custom ad blocker rule(s) and the page will load as expected.