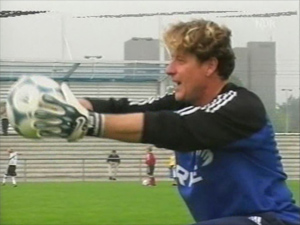 Harald Anton Schumacher (b. 1954), known as Toni Schumacher, a former soccer goalkeeper on the West-German national team, appeared in a segment in the Sesamstrasse episode 2273 were he trained two boys in goalkeeping.
Doing his professional career he won the European Championship in 1980 and played two World Cup finals in 1982 and 1986
Ad blocker interference detected!
Wikia is a free-to-use site that makes money from advertising. We have a modified experience for viewers using ad blockers

Wikia is not accessible if you've made further modifications. Remove the custom ad blocker rule(s) and the page will load as expected.