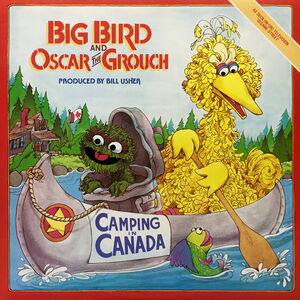 Summer camp is over, and it's time for Big Bird, Oscar the Grouch, and all of the other campers to go home. Big Bird asks if he can come visit his counselor Louise in Quebec and learn some French. She says that he would be welcome. Then Big Bird remarks that when he first got to camp, he missed his home on Sesame Street. But now that he's going home, he'll miss the camp. (Oscar comments that he's only going to miss the swamp and the slugs.) Big Bird is going to miss everybody and everything about camp so much, he wonders if he'll ever be happy again. Mike, another counselor, sings "Happy Place", a song that talks about how everybody has special places and things that they can think about whenever they feel sad. It can be the outdoors, somebody they love, a flower, a dance, a bird, or a song.
Releases
Audio
Ad blocker interference detected!
Wikia is a free-to-use site that makes money from advertising. We have a modified experience for viewers using ad blockers

Wikia is not accessible if you've made further modifications. Remove the custom ad blocker rule(s) and the page will load as expected.