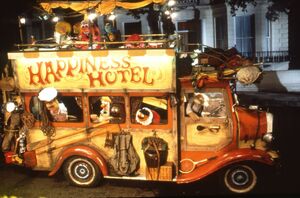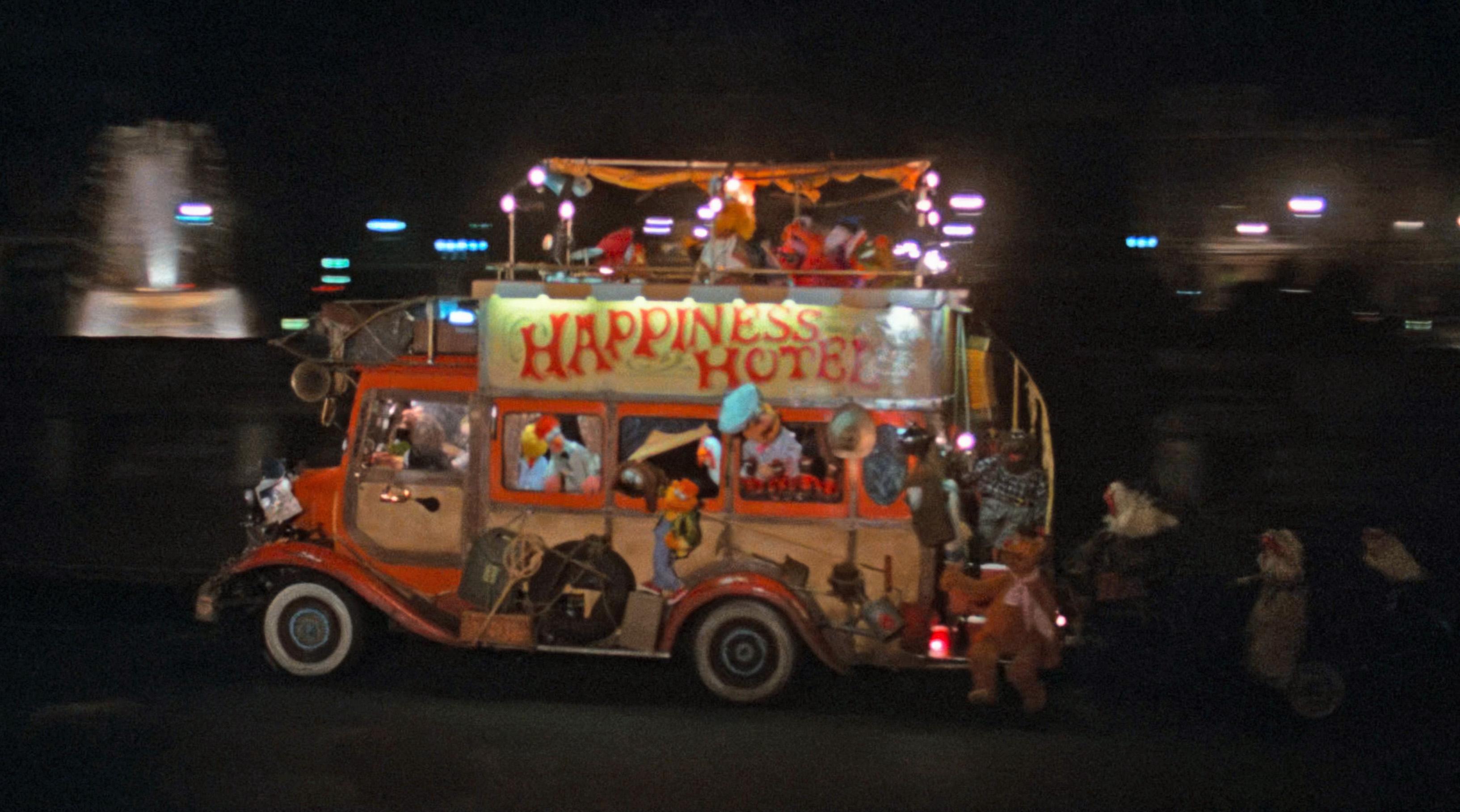 The Happiness Hotel courtesy car is a modified, double-decker bus, one of the many services of the Happiness Hotel in The Great Muppet Caper. As driven by Pops, the bus is used for the transportation needs of the hotel's guests.
Although some Muppets are seen riding in the backseat throughout the film, Pops states the space has been quarantined for an unspecified reason. As such, some of the other Muppet characters ride on the fenders, sides and backstair case of the vehicle. The top level is primarily used by Dr. Teeth and the Electric Mayhem, who accompany guests with some traveling music. Every so often, the bus' exhaust pipe emits a miniature explosion. A trailer attached carries the chickens.
The vehicle is first seen when Kermit the Frog, Fozzie Bear and Gonzo first arrive at the hotel, shown parked out front. It is later used to pick up Kermit and Miss Piggy from No. 17 Highbrow Street and bring them to the Dubonnet Club. The gang later travels in it to the Mallory Gallery in an effort to stop Nicky Holiday and his cohorts from stealing the Fabulous Baseball Diamond.