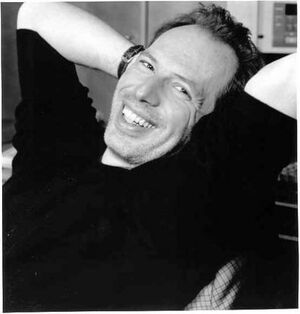 Hans Zimmer (b. 1957) is a German composer for film and television, who provided the musical score for Muppet Treasure Island.
Zimmer has scored over a hundred films during his career, including the Oscar winning score for Disney's The Lion King, Mission Impossible II, The da Vinci Code, The Simpsons Movie, co-composed Batman Begins with James Newton-Howard and Disney's Winnie the Pooh (2011).
External links
Ad blocker interference detected!
Wikia is a free-to-use site that makes money from advertising. We have a modified experience for viewers using ad blockers

Wikia is not accessible if you've made further modifications. Remove the custom ad blocker rule(s) and the page will load as expected.