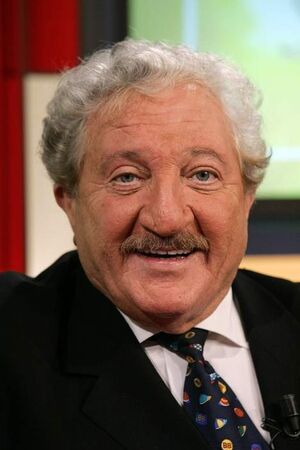 Hans Boskamp (1932-2011) was a Dutch actor and former association footballer who dubbed Oscar the Grouch on Sesamstraat, the Dutch co-production of Sesame Street.
Boskamp performed in several well known Dutch television series and movies, including Oppassen!!!, Floris, and Turkish Delight from director Paul Verhoeven.
He was a good friend of John Lennon. When Lennon and Yoko Ono wanted to protest against the Vietnam War, Hans Boskamp suggested the idea to hold their first of two Bed-Ins for Peace in the Dutch capital, Amsterdam, and personally arranged their stay in the Amsterdam Hilton Hotel.
Boskamp's real name was Johannes Hendricus Gerardus Hoelscher. His stage name was analogous to his father's, actor Johan Boskamp, whose birth name was Johan Adriaan Hoelscher.
Ad blocker interference detected!
Wikia is a free-to-use site that makes money from advertising. We have a modified experience for viewers using ad blockers

Wikia is not accessible if you've made further modifications. Remove the custom ad blocker rule(s) and the page will load as expected.