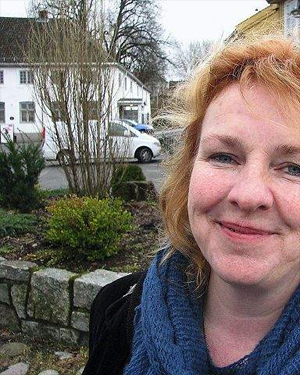 Hanne Dahle (b. 1960) performed Alfa on Sesam Stasjon, the Norwegian co-production of Sesame Street.
She was not interested in puppetry before she, by coincidence, meet the experienced Norwegian puppeteer Mona Wiig, who let her fool around with some puppets on her attic.[1]
Aside from Alfa on Sesam Stasjon, she has performed other puppets for non-Muppet-related childrens' shows on NRK, such as Marvin the rainbow-colored mole for Huset med det rare i, Molo the Platypus in Kalle og Molo, and most recently Kaptein Lu in Kometkameratene.
In addition to this, she has been seen as the character Becky in the Norwegian comedy series Borettslaget, and has also done various puppet theater shows. She now has her own puppet theater in Son, Norway.
Sources
External links
Ad blocker interference detected!
Wikia is a free-to-use site that makes money from advertising. We have a modified experience for viewers using ad blockers

Wikia is not accessible if you've made further modifications. Remove the custom ad blocker rule(s) and the page will load as expected.