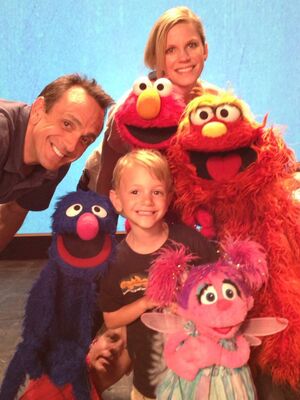 Hank Azaria (b. 1964) is an American voice and screen actor, best known for his voice work on The Simpsons (as Moe Szyzlak, Apu, Chief Wiggum, Professor Frink and others). His other film roles include Godzilla, Year One (with Jack Black), and Night at the Museum: Battle of the Smithsonian, where he shared a scene with Oscar the Grouch.
Azaria appeared in a season 44 episode of Sesame Street, demonstrating the word "impostor" in a Word of the Day segment.
Ad blocker interference detected!
Wikia is a free-to-use site that makes money from advertising. We have a modified experience for viewers using ad blockers

Wikia is not accessible if you've made further modifications. Remove the custom ad blocker rule(s) and the page will load as expected.