| | |
| --- | --- |
| Written by | Jeff Moss |
| Publisher | Festival Attractions Inc. |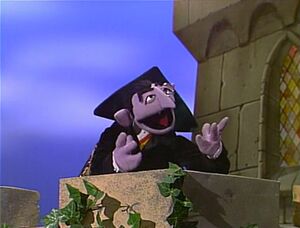 "Hands" is a Sesame Street song sung by the Count about the many things that hands can do. The song was originally performed by the Count in his castle.
In the mid-90's, the segment was re-filmed and set outside of his castle. This version includes film clips (such as hands clapping together, a hand picking a red flower, and a girl tying her shoe) from several other songs and sketches. Gordon, Bert, the Two-Headed Monster and Big Bird appear in the clips.
Trivia
Releases
Audio
Online
See also