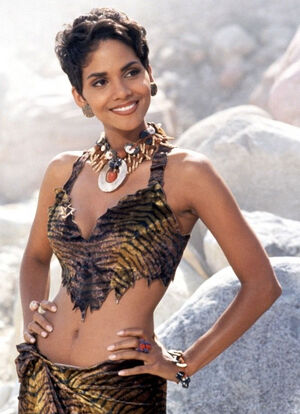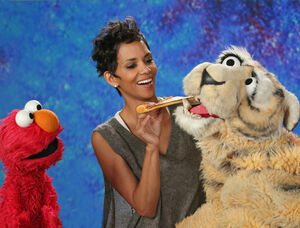 Halle Berry (b. 1966) is an American actress and former fashion model. She appeared as Sharon Stone in the Creature Shop production of The Flintstones.
Berry appeared on Sesame Street in a season 43 Word of the Day segment, presenting the word "nibble" with Elmo.
Prior to her appearance in the season 43 premiere, Grover tweeted that: "I am glad to report that Halle Berry is not actually made of berries, and David Hyde Pierce does not run and 'hyde.' Who knew?"
References
External links
Ad blocker interference detected!
Wikia is a free-to-use site that makes money from advertising. We have a modified experience for viewers using ad blockers

Wikia is not accessible if you've made further modifications. Remove the custom ad blocker rule(s) and the page will load as expected.