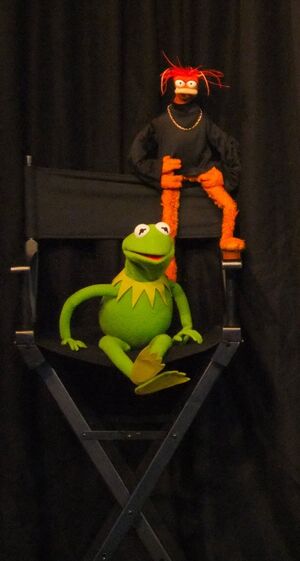 HMV is a British global entertainment retail chain; the largest in the United Kingdom and Ireland. It was established in 1921 by the Gramophone Company.
Kermit the Frog and Pepe the King Prawn made an appearance at the HMV Oxford Circus on June 13, 2012 to promote the British home video release of The Muppets.[1]
On June 7th, HMV's official tumblr posted four "My Inspiration" posters featuring Kermit, Miss Piggy, Gonzo and Animal, which includes quotes respectively from Walt Disney, Marlene Dietrich, Frank Sinatra, and the Ramones.
See also
Sources
External links
Ad blocker interference detected!
Wikia is a free-to-use site that makes money from advertising. We have a modified experience for viewers using ad blockers

Wikia is not accessible if you've made further modifications. Remove the custom ad blocker rule(s) and the page will load as expected.