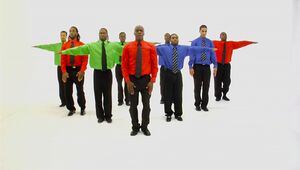 H.A.V.I.C Squared is a professional step-dancing group founded in 2003 and based in New York City.
H.A.V.I.C Squared appeared in Sesame Street's 39th season where they do a dance illustrating the concepts of up, down, fast, slow, front and back.
Ad blocker interference detected!
Wikia is a free-to-use site that makes money from advertising. We have a modified experience for viewers using ad blockers

Wikia is not accessible if you've made further modifications. Remove the custom ad blocker rule(s) and the page will load as expected.