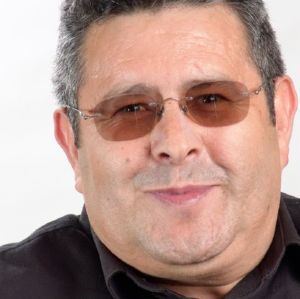 Héctor Lee is a Mexican voice actor who was heard in the Spanish dubs of several projects, notably as Gonzo in the later seasons of El show de los Muppets (The Muppet Show), Los Muppets van a Hollywood (The Muppet Movie) and Los Muppets Toman Nueva York (The Muppets Take Manhattan). He also dubbed Baby Gonzo and Baby Animal in the early seasons of Los Pequeños Muppets (Muppet Babies), Miss Piggy in Una Navidad con los Muppets (A Muppet Christmas Carol) and Los Muppets en la Isla del Tesoro (Muppet Treasure Island), and George in George of the Jungle.
Lee's other puppet dubbing roles include the title role in E.T. the Extra-Terrestrial and Chucky in Child's Play. He has dubbed such movie actors as Brendan Fraser in Monkeybone, Billy Crystal in Analyze That, Kevin Dunn and William Woodson in Bonfire of the Vanities, Danny DeVito in Batman Returns, Richard Pryor in See No Evil, Hear No Evil, Gene Anthony Ray in Fame, Billy Connolly in Indecent Proposal, and Arthur Treacher in Mary Poppins.
Animation credits include Iago in Aladdin and most of its spin-offs, Dinky in The Fox and the Hound, Gurgi in The Black Cauldron, Megavolt on Darkwing Duck, Glomer on Punky Brewster, Brainy on The Smurfs, Gusto Gummi on Adventures of the Gummi Bears, Cyborg on Challenge of the Superfriends, and Bladebeak in Quest for Camelot.
External links