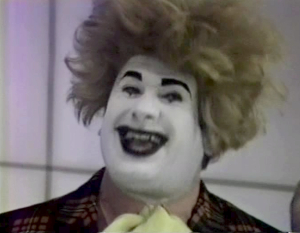 Guy Sanvido is a Canadian actor who appeared in Jim Henson's 1969 experimental TV drama The Cube, in the dual roles of German-accented policeman Fritz and a comic.
Sanvido's film credits include small parts in the farcical My Pleasure Is My Business, Stanley & Iris, and Simon Birch. Television work includes episodic appearances in the 1985 version of The Twilight Zone, Road to Avonlea, Doc, and Queer as Folk.
External links
Ad blocker interference detected!
Wikia is a free-to-use site that makes money from advertising. We have a modified experience for viewers using ad blockers

Wikia is not accessible if you've made further modifications. Remove the custom ad blocker rule(s) and the page will load as expected.