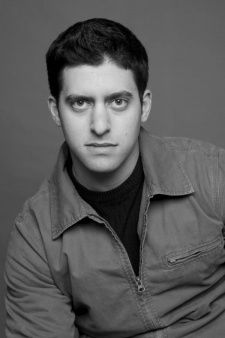 Guy Roshiniak (b. 1979) is an Israeli voice actor who dubbed several characters in the Hebrew dub of the 2011 film The Muppets (notably Dr. Teeth and 80's Robot). He also dubbed Elmo and the announcer in Happy Healthy Monsters (broadcast on Israeli TV as a series of seven-minute segments), Baby Cookie Monster in Sesame Beginnings, and Armstrong the Chicken Hawk and various guest animals in the third season of The Animal Show (which was dubbed in 2012).
Roshiniak's TV cartoon dub credits include Brock on Pokémon, Speedy Gonzales on The Looney Tunes Show, Wolverine on The Superhero Squad, Jon Arbuckle on The Garfield Show, the Joker and others on Batman: The Brave and the Bold, and Ferb on Phineas and Ferb.
Live-action dub roles include David Henrie on The Wizards of Waverly Place, Joe Rogan in Zookeeper, and Joey Gnoffo as Grub in the film Mirror Mirror, and he's also had supporting roles in animated features Megabrain (Titan), Madagascar 3 (Freddie), and Wreck-It Ralph (Markvosky).