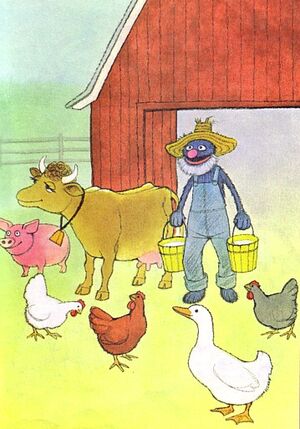 Grover's Uncle is a farmer seen in the 1980 book Down on the Farm with Grover. He looks like an adult version of Grover, sporting a white beard. He is not given a formal name, referred to only as Grover's Uncle.
In the 1987 book Are We There Yet?, Grover's Mommy drives Grover to his grandfather's farm for a visit. It is not clear whether Grover's uncle and grandfather own the same farm, or if they are on the same side of the family.
See also
Ad blocker interference detected!
Wikia is a free-to-use site that makes money from advertising. We have a modified experience for viewers using ad blockers

Wikia is not accessible if you've made further modifications. Remove the custom ad blocker rule(s) and the page will load as expected.