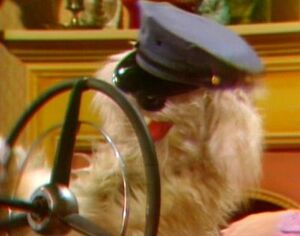 Greyhound Lines is an intercity bus company, begun in 1914. In popular culture, the name Greyhound has often become shorthand for long distance bus travel.
References
In the 1974 special The Muppets Valentine Show, when Mia Farrow talks to Rufus about the kind of dog she'd like to own, she mentions a greyhound. Rufus pops back up with a bus driver's hat and steering wheel.
Ad blocker interference detected!
Wikia is a free-to-use site that makes money from advertising. We have a modified experience for viewers using ad blockers

Wikia is not accessible if you've made further modifications. Remove the custom ad blocker rule(s) and the page will load as expected.