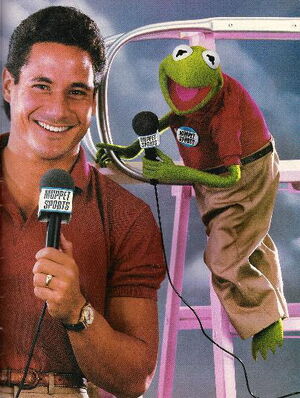 Greg Louganis (b. 1960) is a famous Olympic diver who won back to back titles in diving events at the 1984 Los Angeles games, and the 1988 Seoul games.
In 1987, he appeared in Muppet Magazine issue 19.
Photos of Louganis also appeared in Sesame Street Magazine issue 216 (July/August 1992), in a photo spread about the Olympics.
External links
Ad blocker interference detected!
Wikia is a free-to-use site that makes money from advertising. We have a modified experience for viewers using ad blockers

Wikia is not accessible if you've made further modifications. Remove the custom ad blocker rule(s) and the page will load as expected.