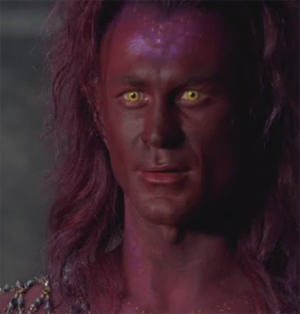 Grant Bowler (b. 1968) played Liko in the Farscape episode "That Old Black Magic".
After graduating from Australia's National Institute of Dramatic Arts in 1991, he toured around Australia with Bell Shakespeare Company, the plays he was in include Romeo and Juliet, Richard III, Hamlet and The Merchant of Venice.
In 1994 he got his TV debut in the show Blue Heelers as Constable Wayne Patterson. Since then he has appeared in many TV series including Captain Gault in Lost, Doctor Arch in Medivac, Sean Peck in Stingers, Nigel 'Mac' MacPherson in All Saints and Wolfgang Wes in Outrageous Fortune.
External links
Ad blocker interference detected!
Wikia is a free-to-use site that makes money from advertising. We have a modified experience for viewers using ad blockers

Wikia is not accessible if you've made further modifications. Remove the custom ad blocker rule(s) and the page will load as expected.