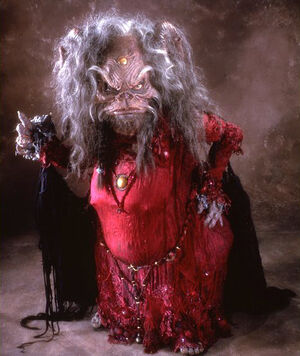 Graeme Galvin is an artist and puppet builder who worked on several early Creature Shop projects, starting with The Dark Crystal.
Born in Zimbabwe, Galvin moved to England in 1962. He worked with other Henson alumni on Little Shop of Horrors. He also did effects for the BBC sitcom The Young Ones. Galvin has since left the film industry and focused on more personal work as an artist, while still making puppets for select stage shows or events.
Creature Shop credits
External links
Ad blocker interference detected!
Wikia is a free-to-use site that makes money from advertising. We have a modified experience for viewers using ad blockers

Wikia is not accessible if you've made further modifications. Remove the custom ad blocker rule(s) and the page will load as expected.