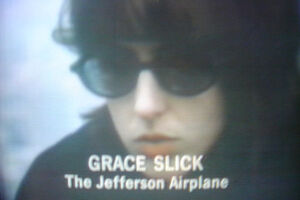 Grace Slick (b. 1939) is a prolific American vocalist. She sang lead for the band Jefferson Airplane, which over the years evolved into Jefferson Starship, and finally Starship. She has also recorded a number of solo records.
Slick sang numbers for Jazz song series which aired on Sesame Street from 1969 to 1991. Prior to that, she was interviewed (along with the rest of Jefferson Airplane's members) in Jim Henson's documentary Youth '68.
Ad blocker interference detected!
Wikia is a free-to-use site that makes money from advertising. We have a modified experience for viewers using ad blockers

Wikia is not accessible if you've made further modifications. Remove the custom ad blocker rule(s) and the page will load as expected.