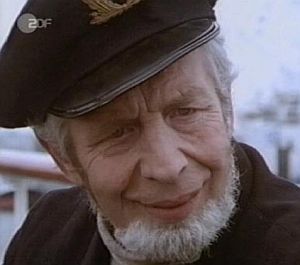 Gottfried Kramer (1925-1994) was a German voice actor who dubbed Oscar the Grouch on Sesamstrasse and Bruno on the German dub of Dog City.
A frequent player in German film and television, Kramer also had a bit part in George Seaton's The Counterfeit Traitor (1962), with William Holden. As a dubbing actor working in Hamburg, Kramer was heard as Marlon Brando in The Godfather and Apocalypse Now, F. Murray Abraham in Amadeus and The Name of the Rose, Burt Lancaster in The Osterman Weekend, and Charlton Heston in Almost an Angel. TV dubbing roles included K.I.T.T. on Knight Rider, Dabney Coleman on Columbo, and Ming the Merciless in the animated series Defenders of the Earth.
External links
Ad blocker interference detected!
Wikia is a free-to-use site that makes money from advertising. We have a modified experience for viewers using ad blockers

Wikia is not accessible if you've made further modifications. Remove the custom ad blocker rule(s) and the page will load as expected.