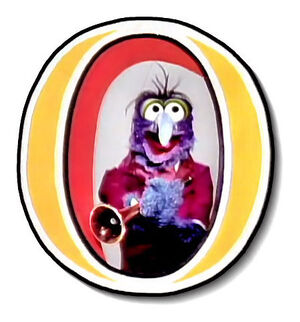 A list of Gonzo's openings during "The Muppet Show Theme" on The Muppet Show, and in some later spin-offs.
Season One
During the first season, Gonzo hit the Muppet Show sign's letter O like a gong, with the following results...
Season Two
From season 2 onwards, Gonzo would appear inside the Muppet Show sign's letter "O" and try to blow a note on his horn, with the following results...
Season Three
Season Four
Season Five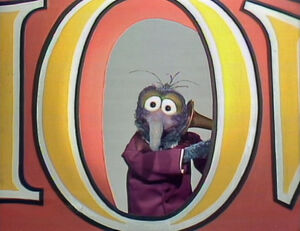 Audio Appearances
Season 1 replacements
When The Muppet Show was repackaged for re-runs, the opening theme for season one episodes was replaced with a version of the theme as it was re-shot for subsequent seasons. In these instances, Gonzo's trumpet gag is recycled from another episode.
Other Projects
Gonzo's antics within the title have continued on into The Muppet Show's comic book series. We will not count other muppets occupying the O.
Ad blocker interference detected!
Wikia is a free-to-use site that makes money from advertising. We have a modified experience for viewers using ad blockers

Wikia is not accessible if you've made further modifications. Remove the custom ad blocker rule(s) and the page will load as expected.