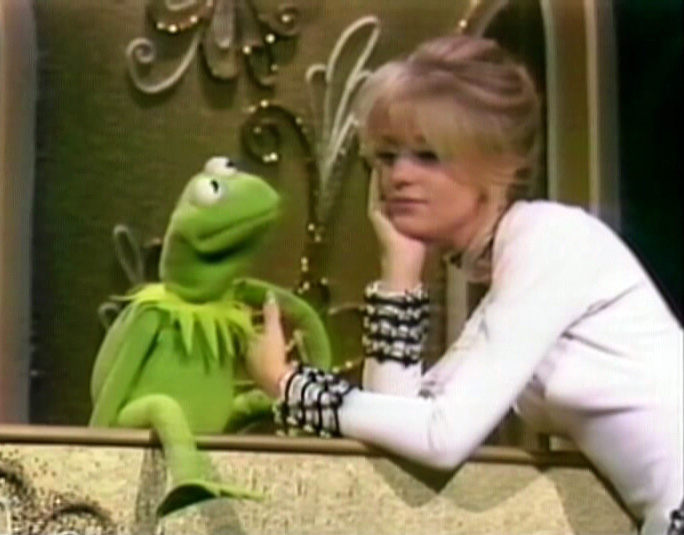 Goldie Hawn (b. 1945) is an actress and comedienne who first became well known as a cast member of the 1960s comedy/variety show Rowan & Martin's Laugh-In. Her film roles include Private Benjamin, Shampoo, Death Becomes Her and The First Wives Club.
The Muppets appeared on Hawn's 1971 variety special, Pure Goldie. In one scene, Hawn gave Kermit the Frog a kiss, hoping that it would turn him into a prince. Instead, it turned her into a Muppet. Afterwards, Jim Henson had suggested doing a Valentine special with Hawn, but when a Muppet Valentine special was made, Hawn was not part of it.[1]
In 1992, director and Muppeteer Frank Oz cast Hawn with Steve Martin in the romantic comedy HouseSitter.
External links
Sources
Ad blocker interference detected!
Wikia is a free-to-use site that makes money from advertising. We have a modified experience for viewers using ad blockers

Wikia is not accessible if you've made further modifications. Remove the custom ad blocker rule(s) and the page will load as expected.