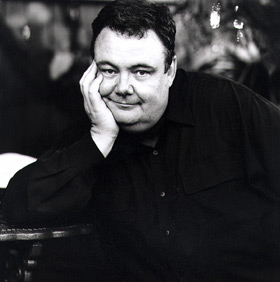 Glenn Shadix (1952-2010) was a deep-voiced Southern actor who was a member of Tim Burton's repertory company of actors, voicing the Mayor in The Nightmare Before Christmas and appearing in Planet of the Apes and Beetle Juice (with Geena Davis, Alec Baldwin, and Michael Keaton).
He voiced characters in two fourth-season Dinosaurs episodes -- School janitor Ray Gherkin in "Scent of a Reptile" and a Monster in "Driving Miss Ethyl".
Other credits include voicing the Cluemaster in The Batman, and appearances in the television series ER and Seinfeld.
External links
Ad blocker interference detected!
Wikia is a free-to-use site that makes money from advertising. We have a modified experience for viewers using ad blockers

Wikia is not accessible if you've made further modifications. Remove the custom ad blocker rule(s) and the page will load as expected.