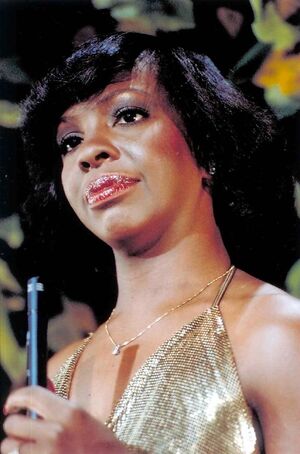 Gladys Knight (b. 1944) is a Motown rhythm and blues singer, best known as the leader of Gladys Knight and the Pips, who guest starred in episode 516 of The Muppet Show.
She also sang the Sesame Street theme on the 1986 pledge-drive special Sesame Street, Special, backed up by the Pips. They appeared on the second celebrity version of "Put Down the Duckie", replacing the New York Mets.
External links
Ad blocker interference detected!
Wikia is a free-to-use site that makes money from advertising. We have a modified experience for viewers using ad blockers

Wikia is not accessible if you've made further modifications. Remove the custom ad blocker rule(s) and the page will load as expected.