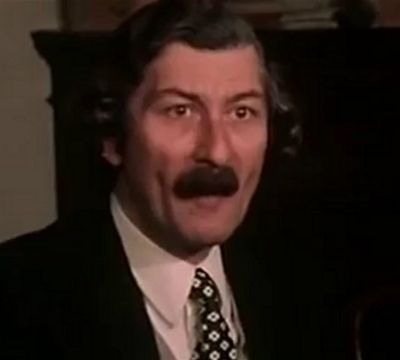 Gino Pagnani is an Italian voice actor who dubbed Fozzie Bear on Il Muppet Show.
Pagnani was also heard in the Italian dubs of several classic American films, as Frank Morgan in The Wizard of Oz, Laurel and Hardy foil James Finlayson in Our Relations, and Russell Hicks (as J. Frothingham Waterbury) in W. C. Fields' The Bank Dick. His cartoon credits included Papa Smurf on The Smurfs, Yogi Bear in the 1970s and 1980s, Barney Rubble on The Flintstones, Thurston Howell III on the animated Gilligan's Island spin-offs, Uncle Fester on The Addams Family, and Papa and Tiger on Fievel's American Tails.
External links
Ad blocker interference detected!
Wikia is a free-to-use site that makes money from advertising. We have a modified experience for viewers using ad blockers

Wikia is not accessible if you've made further modifications. Remove the custom ad blocker rule(s) and the page will load as expected.