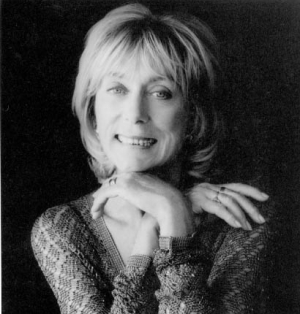 Gillian Lynne (b. 1926) is a British dancer, choreographer, and director who guided the dance sequences on several episodes of The Muppet Show, alternating with Norman Maen. Examples of her choreography on the series include Diana Ross' "Love Hangover" number in episode 424 and "He's the Greatest Dancer" from episode 411. In 1977, she won a Golden Rose of Montreux Award for her work on the show.
As a choreographer, Lynne is perhaps best known for her work on Andrew Lloyd Webber's musicals Cats and The Phantom of the Opera, setting the patterns for all subsequent stagings and film/TV adaptations of the plays. As a performer herself, she danced the Swan Queen in Swan Lake as a teenager, and appeared in the film The Master of Ballantrae as Marianne, opposite Erroll Flynn. She subsequently choreographed the films Man of La Mancha, The Old Curiosity Shop, and Yentl. More recently she choreographed the stage adaptation of Chitty Chitty Bang Bang and the made for television adaptation of CATS.
External links
Ad blocker interference detected!
Wikia is a free-to-use site that makes money from advertising. We have a modified experience for viewers using ad blockers

Wikia is not accessible if you've made further modifications. Remove the custom ad blocker rule(s) and the page will load as expected.