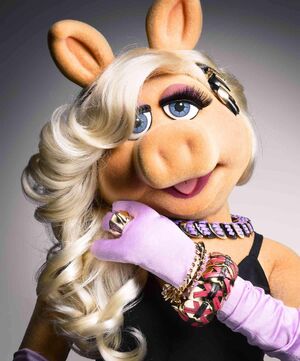 Giles & Brother is a fashion design brand based in New York City. For a 2011 photo shoot for InStyle magazine, Giles & Brother supplied Miss Piggy with custom made jewelry, including a lacquered brass hair clip and necklace, a leather bangle bracelet with feathers and a ring.
External links
Ad blocker interference detected!
Wikia is a free-to-use site that makes money from advertising. We have a modified experience for viewers using ad blockers

Wikia is not accessible if you've made further modifications. Remove the custom ad blocker rule(s) and the page will load as expected.