| | |
| --- | --- |
| Music by | Mike Phirman |
| Lyrics by | Chris Hardwick, Mike Phirman |
| Date | 2012 |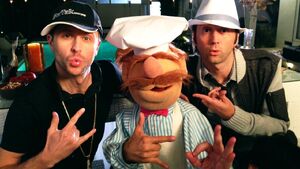 "Gersberms (Yer Gervin Mah)" is a 2012 song by Hard 'n Phirm (a comedy-music duo comprised of Chris Hardwick and Mick Phirman), featuring Hayley Williams and the Swedish Chef. Also seen in the Nerdist music video are Melissa Rauch (as "Gersberms girl"), model Crystal Natsuko (as "Björk"), and Goosebumps author R. L. Stine.
The song and video parodies the "Ermahgerd" meme and features the Chef rapping in his similar sounding native tongue.