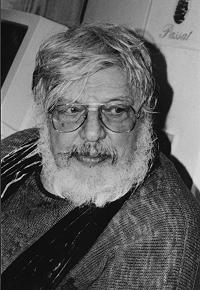 Gerlach Fiedler (1924-2010) was a German actor and director, based in Hamburg, who dubbed Cookie Monster (Krümelmonster) on Sesamstrasse during the first season, in 1973.
Fiedler was replaced by actor Alexander Welbat, then Edgar Ott took over the role. Following Ott's death in 1994, Welbat's son Douglas Welbat took over the character, and still performs the voice today.
Apart from Sesamstrasse, Fiedler dubbed Frankie Howerd in The Ladykillers, James Earl Jones in Exorcist 2: The Heretic, Slim Pickens in Mr. Billion, and various actors (usually tough guy types) on Bonanza, The Fugitive, and Miami Vice. In audio drama and records, he voiced multiple roles in The Three Investigators series, Obelix in Asterix, and Rumpelstiltskin and other fairytale roles in The Brothers Grimm adaptations.
Ad blocker interference detected!
Wikia is a free-to-use site that makes money from advertising. We have a modified experience for viewers using ad blockers

Wikia is not accessible if you've made further modifications. Remove the custom ad blocker rule(s) and the page will load as expected.