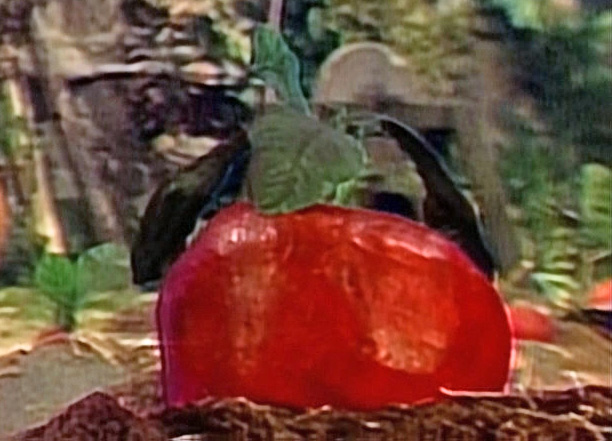 Geraldine is a large radish which appeared in the third season Fraggle Rock episode "The Great Radish Caper".
Grown in the Gorgs' Garden, Geraldine is an abnormally large example of a radish, the result of constant love and nurturing by Junior Gorg. Geraldine is the closest thing Junior has to a friend, and barely escapes consumption by Boober Fraggle and the others. Other radishes have also been named by Junior, including Betty, but Geraldine remains his favorite.
Ad blocker interference detected!
Wikia is a free-to-use site that makes money from advertising. We have a modified experience for viewers using ad blockers

Wikia is not accessible if you've made further modifications. Remove the custom ad blocker rule(s) and the page will load as expected.