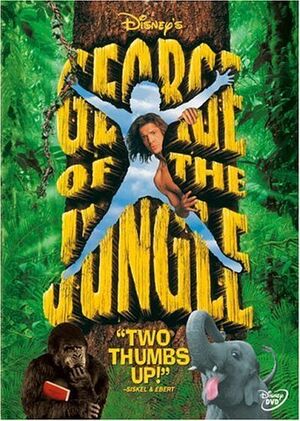 George of the Jungle, released by Walt Disney Pictures in 1997, is a live-action feature film adaptation of the 1967 Jay Ward animated series. The film starred Brendan Fraser in the title role. As with The Flintstones, another cartoon-based movie, the Creature Shop supplied animatronic puppet characters, including a lion, the Tookie Tookie Bird, snakes, and assorted gorillas. The most prominent puppet character was An Ape Named Ape, voiced by John Cleese.
Cast
Ad blocker interference detected!
Wikia is a free-to-use site that makes money from advertising. We have a modified experience for viewers using ad blockers

Wikia is not accessible if you've made further modifications. Remove the custom ad blocker rule(s) and the page will load as expected.