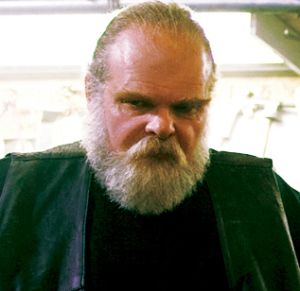 George Buza is a Canadian voice actor who played naive security guard Steven in the third season of Dog City.
Buza's most notable voice role to date has been that of Dr. Hank McCoy/Beast in the X-Men animated series and related video games. He also had a bit part in the live-action X-Men film as a truck driver. Other voice credits include Chief Chirpa on Ewoks, Grandpa on Beyblade, and various roles on Babar and Tales from the Cryptkeeper.
Ad blocker interference detected!
Wikia is a free-to-use site that makes money from advertising. We have a modified experience for viewers using ad blockers

Wikia is not accessible if you've made further modifications. Remove the custom ad blocker rule(s) and the page will load as expected.