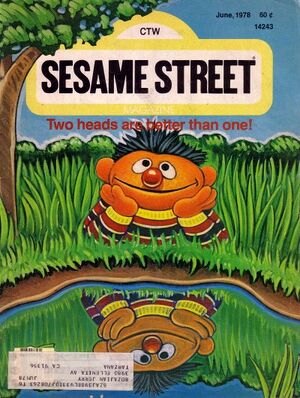 Georganne Deen is an illustrator who contributed to Sesame Street Magazine (including multiple covers) from 1976 until around 1979. She also illustrated the 1976 paper doll book Paper Doll Players.
Born in Fort Worth, Texas Deen's work has been exhibited at various Texas galleries, at the Guggenheim in Los Angeles, and in New Zealand. Deen is also a poet and a musician, and her published poetry is often accompanied by her illustrations. Her Season of the Western Witch poetry collection has been released with a CD of Deen's songs. She contributed to underground comics, such as Raw and Cannibal Romance, and was included in the 1995 anthology The Narrative Corpse alongside the likes of Matt Groening, R. Crumb, and Mort Walker.
External links
Ad blocker interference detected!
Wikia is a free-to-use site that makes money from advertising. We have a modified experience for viewers using ad blockers

Wikia is not accessible if you've made further modifications. Remove the custom ad blocker rule(s) and the page will load as expected.