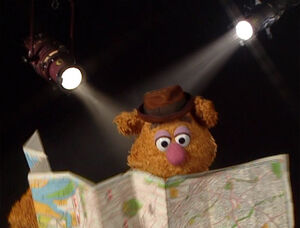 From Here to Eternity is a 1953 film based on the novel of the same name by James Jones. It deals with the troubles of soldiers (played by Burt Lancaster, Frank Sinatra, and Ernest Borgnine, among others) stationed in Hawaii during the months leading up to the attack on Pearl Harbor. The film won eight Academy Awards, and the love scene between Lancaster and Deborah Kerr has become iconic.
References
In the Elmo's World episode "Hair," the Hair Channel advises viewers to stay tuned for "From Hair to Eternity."
Connections
External links
Ad blocker interference detected!
Wikia is a free-to-use site that makes money from advertising. We have a modified experience for viewers using ad blockers

Wikia is not accessible if you've made further modifications. Remove the custom ad blocker rule(s) and the page will load as expected.