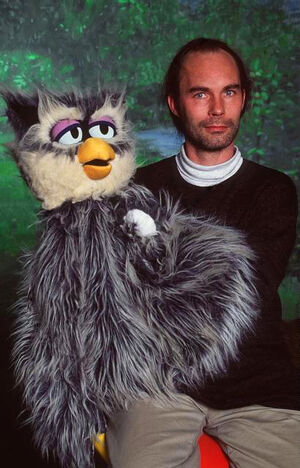 Friedrich Wollweber is a German puppeteer who played Buh on Sesamstrasse, from 1989 until he was phased out around 2002. In 1993, he made an on-camera appearance as a suspicious man in Folge 1517.
Wollweber also played Günni for the first season of the Sesamstrasse spin-off series Eine Möhre für Zwei. For the 2008 special Weihnachten mit Ernie & Bert, he played Santa Claus. Wollweber also played Poldi the dragon on the German puppet series Hallo Spencer, and served as the model for the photo book Heinrich's Welt.
External links
Ad blocker interference detected!
Wikia is a free-to-use site that makes money from advertising. We have a modified experience for viewers using ad blockers

Wikia is not accessible if you've made further modifications. Remove the custom ad blocker rule(s) and the page will load as expected.