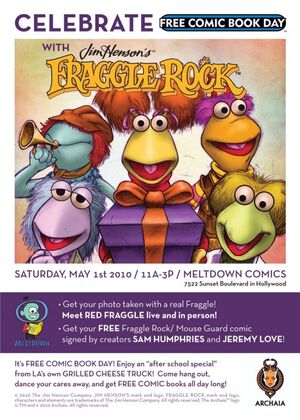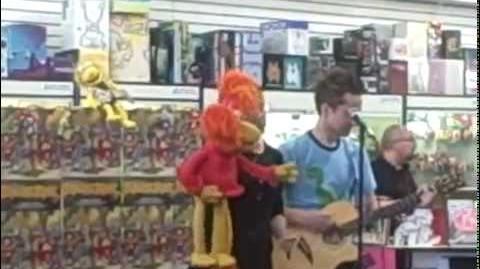 Free Comic Book Day is held on the first Saturday of May. Various major comic book publishers put out a special title for free in the interest of garnering new readers.
Red Fraggle and Karen Prell appeared at Meltdown Comics in Hollywood as special guests in 2010, doing a photo session and sing along with Grant Baciocco. Their appearance was to promote the Archaia Studios Press title Fraggle Rock, which was offered as part of the event. Writer Sam Humphries, artist Jeremy Love and letterer David Lanphear also appeared to sign copies of the comic.
Other creators appeared around the United States, at other comic shops:
Ad blocker interference detected!
Wikia is a free-to-use site that makes money from advertising. We have a modified experience for viewers using ad blockers

Wikia is not accessible if you've made further modifications. Remove the custom ad blocker rule(s) and the page will load as expected.