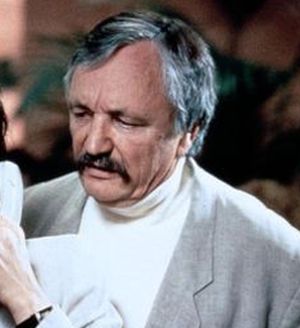 Fred Maire (b. 1932) is a German actor and voice actor. Following his education as a classical actor, he performed on stage in Cologne, Basel, Bremen, Berlin and Munich. Early in his career, he began working as a voice actor, primarily as the German dubbing voice of such actors as Klaus Kinski, Dennis Hopper and Harvey Keitel.
Maire was a frequent presence in the Muppet dubs directed by Eberhard Storeck, including guest stars on Die Muppet Show (Jim Nabors, Tony Randall) and the beauty pageant emcee in the German dub of The Muppet Movie. He subsequently played the speaking voice of Gobo Fraggle in Die Fraggles and Die Muppets feiern Weihnacht. Most recently, Maire dubbed The Wizard in The Muppets Wizard of Oz.
His other dubbing credits range from Danny DeVito in the first dub of Taxi and Michael Landon in Little House on the Prairie to Wile E. Coyote and Witch Hazel in the Looney Tunes. Recent credits include David Bradley as Argus Filch in the Harry Potter movies, Billy Connolly in Quartet, and John Hurt on Doctor Who.