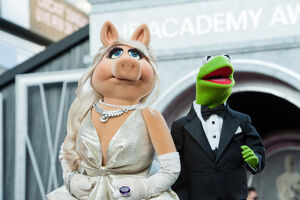 Fred Leighton is a jewelry designer that specializes in vintage jewelry from the 18th, 19th, and 20th centuries.
At the 2012 Academy Awards, Miss Piggy wore jewelry by Leighton. That same year, other celebrities wearing Leighton at the event included Meryl Streep, Michelle Williams, Kristen Wiig, and Rooney Mara.
External links
Ad blocker interference detected!
Wikia is a free-to-use site that makes money from advertising. We have a modified experience for viewers using ad blockers

Wikia is not accessible if you've made further modifications. Remove the custom ad blocker rule(s) and the page will load as expected.